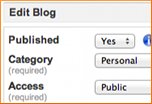 With the new CB Blogs 3.0 release blogging is simple, easy and fun!
Members can create and manage blogs directly from their CB user profile and can view other blogs by visiting other user profiles.
CB Blogs 3.0 provides Blog moderation by CB moderators. If blog approval is configured, your CB moderators will receive a notification approval message. The email includes the submitted blog title and links to the member profile and to the general blogs approval page.
CB Blogs can be configured to store blogs as Joomla articles. This way you can take advantage of Joomla content layouts to present your users' blogs on your website. And since blogs are Joomla articles, all Joomla content commenting solutions are applicable and can be used!
If you are using K2, you can choose to have user blogs stored as K2 content elements. This way you can build upon existing Community Builder and K2 integration and use K2 built-in commenting support for your CB Blogs!
Alternatively, CB Blogs also provides its own internal efficient storage engine for high volume blogs. This keeps blogs and articles separate and optimizes performance for each.
CB Blogs 3.0 supports blog categorization and Joomla Access Levels for individual blogs (including Joomla 2.5 ACL).
CB Blogs 3.0 is stable and ready to power your Community Builder 1.8 websites working on any Joomla version environment (including the latest Joomla 2.5.4).
Here are some screenshots illustrating the functionality that this Professionaladd-on can bring to your website. This is just one of the 31+ powerful Professional add-ons you can get as a Professional or Developer member on Joomlapolis.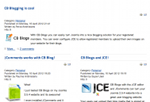 CB Blogs Layout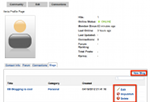 CB Blogs Tab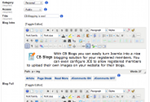 CB Blogs Edit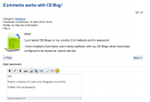 CB Blogs comments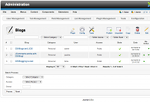 CB Blogs admin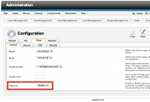 CB Blogs approval
{mos_sb_discuss:6}