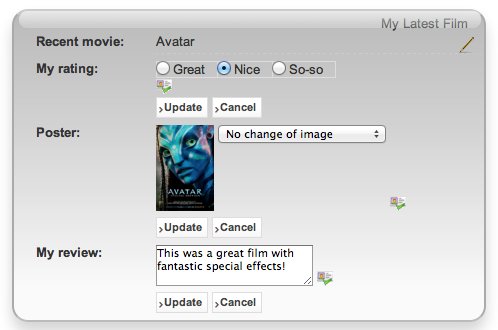 Add easy inline editing to Community Builder user profiles and lists with the new CB Core Fields Ajax 1.0 Incubator release.
Simply install this CB plugin on your Joomla 2.5 (or 1.5) CB 1.8 website and then enable front-end profile in-line editing on you existing CB fields.
Your CB moderators can conveniently make inline changes to member data directly from CB user list viewing.
All core CB field types are supported: text, text area, editor, avatar, image, checkbox, multi-select checbox, drop-down, multi-select drop-down, radio, integer, date, email and web-address!
Your Community Builder users will love this quick, easy and fun profile updating method!
Get this amazing new add-on now (Professional or Developer membership is needed).
{mos_sb_discuss:6}