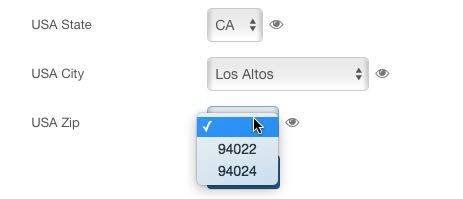 CB Query Field 5.0.2 has been released for CB 2.0.13+
Professional+ members can download
With this new release you are now able to create query fields that dynamically auto-refresh when other CB fields change (think of chained fields like country, state, city combinations).
Here is a brand new USA State, City, Zip code tutorial that will help you understand this new functionality.
The CB Query Field add-on lets you create as many CB fields as you want that take their options from a database query.
Once installed and published you will see 4 new field types available when you create new CB fields:
Query
Query Check Box (Multiple)
Query Drop Down (Multi-select)
Query Drop Down (Single Select)
Query Radio Buttons
We also have some cool CB Query field video tutorials that you can watch.