A new CB Privacy release has arrived with support for Field Groups and a new long anticipated privacy rule. Several API improvements have also been made to further improve the efficiency of CB Privacy. Check out all the details below!
CB Privacy can now be used within field groups. This allows privacy controls on a per-field per-group basis within those field group fields. The privacy controls will always display as normally next to the field even if simple privacy mode is used as shown below.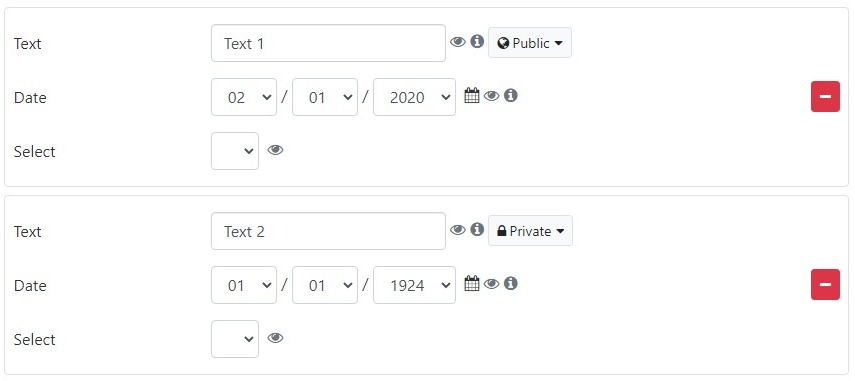 Note you will need to update both CB Privacy and CB Field Groups to take advantage of this feature.
Next up is the long anticipated privacy rule for specific user privacy. You can now specify exactly who can see your tabs, fields, and any other content supporting CB Privacy. This privacy rule is default disabled and can be enabled within CB Privacy.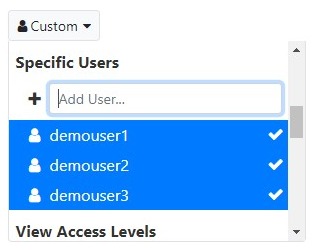 There's no limits to this privacy rule. You can specify as many users as you need. When using the Add User input as you begin to type it will auto suggest users and once one is selected from the auto suggestion list they will be added below the input as shown above. For a full change log please visit our forge below.
https://forge.joomlapolis.com/projects/cb-privacyplugin/issues?query_id=172