A new release of CB Package Builder is here with Joomla 4 support and automatic product package views! Check out the details below.
First and foremost CB Package Builder supports generating installer packages for Joomla 4 and the default CMS options have been updated to include Joomla 4. In addition to that a default selected CMS parameter has been added so you can select the default CMS used throughout package builder on frontend views.
Next up is one of the best features yet! You can now automatically generate product pages based off the package information. This will transform the details page into something like the below purely based off the packages information and parameters.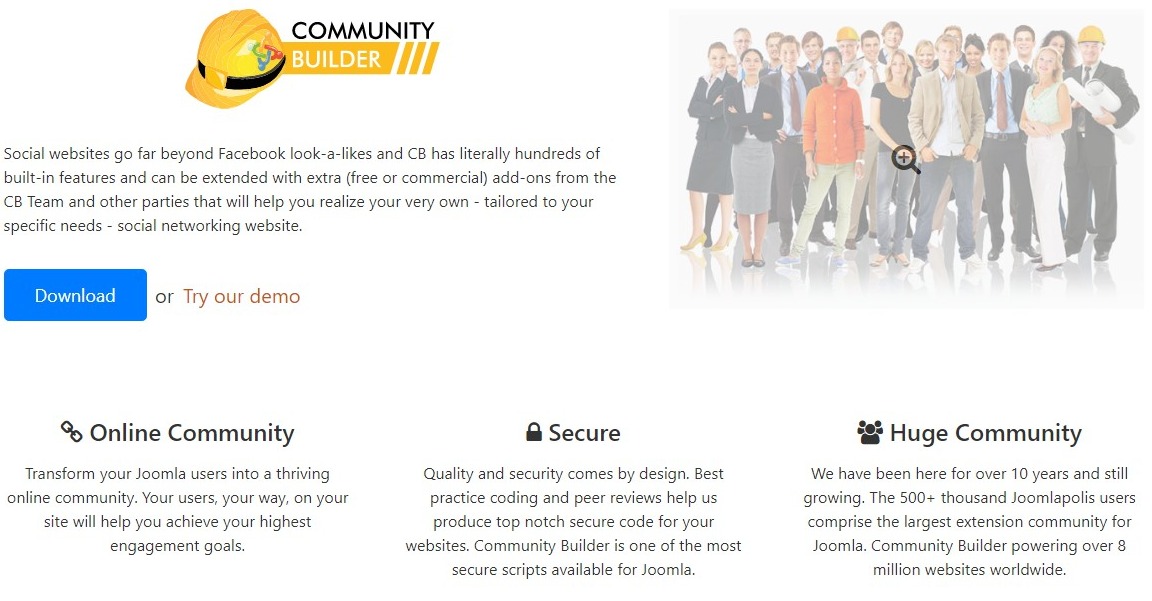 You can see this throughout Joomlapolis as it's powering ALL of our add-on pages. They are all generated from Package Builder package details. With this new feature we've added what we call Feature Blocks. These are blocks of information styled in specific ways that are shown on package details page. There are several types available for customizing your package details page however you like.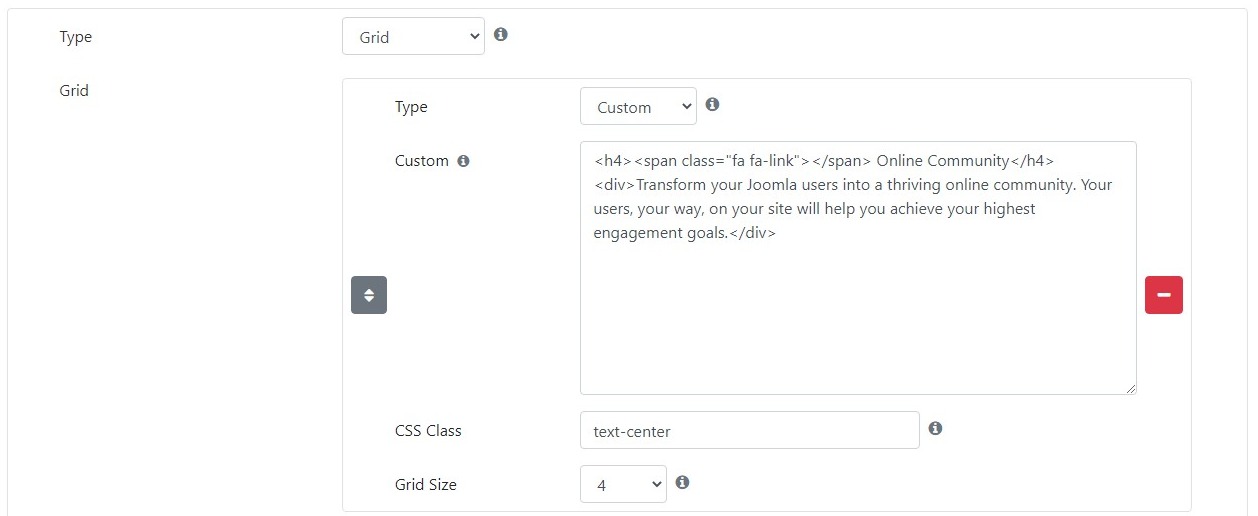 We've also exposed a lot of display behavior on the details page to parameters allowing those parameters to better control what information is shown. This is to help hide for example the page title if you don't need it.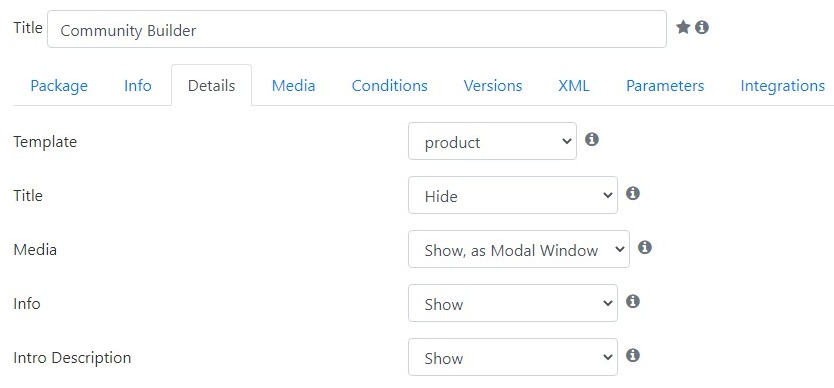 Due to all these new options the package edit page has been re-organized under multiple tabs to make things easier. The Global tab is now just the Package tab and specifically is for setting package parameters while the others set their relevant information. You can also directly link to relevant change log pages within your packages info.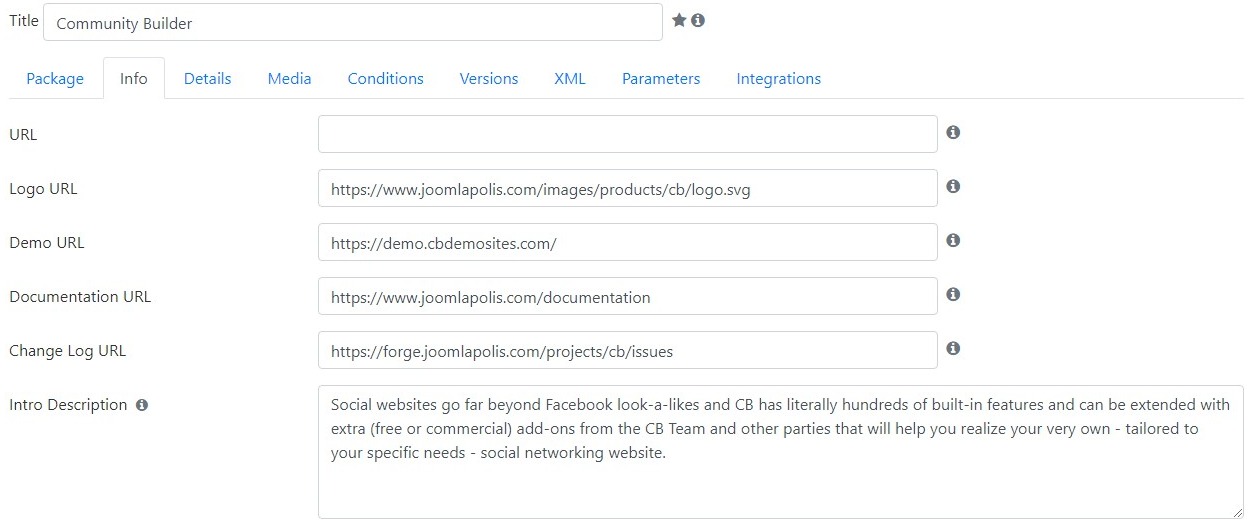 Last but not least is the package installer has been completely redesigned. It has been given a newer more modern design to make it easier to see exactly what is being installed and its status. Some of you may haver already seen this since we're already using it on Joomlapolis.

For a full change log please visit our forge below.
https://forge.joomlapolis.com/projects/cb-cbpackagebuilder/issues?query_id=177