Very often your Google powered gmail web client incorrectly interprets automated email messages as spam and places them in your webmail spam folder.
You need to follow these simple steps to tell Google that such emails are not spam and to add the senders to your contact list in order to ensure tha future emails from these senders are never placed in your spam folder ever again:
Open your webmail (gmail) client (see figure 1)
Click on the More menu item in the left column to reveal the Spam folder menu item and click on this item (see figure 2)
Select all the check boxes of the messages that you feel are not spam and then click on the Not spam button (figure 3)
Click on each message and add specific sender to your Contact list from the drop-down menu in the upper right corner of the opened message (figure 4)
Done!
Google will learn and you will no longer miss important messages.
Figure 1: Clicking on the More menu to reveal the Spam folder menu

Figure 2: Clicking on the revealed Spam folder menu to see all messages in your spam folder

Figure 3: Select all not spam messages and click on Not spam button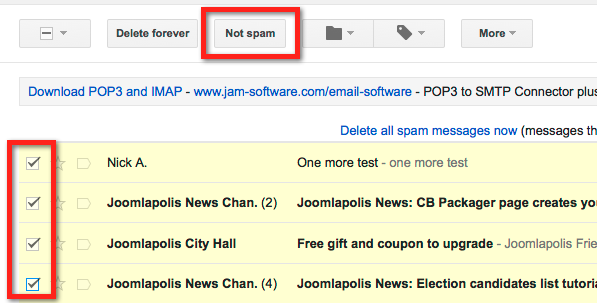 Figure 4: Add each sender to your Contacts list