However Before the
typical "Compact" Menu selected answer
...
No its not buried..
other plugins show up fine in there.. just not the Subs.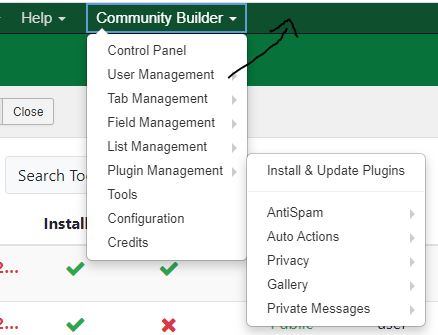 Is there a way to place only
Preferred Menus
items on Top level Bar?
like: the black line shows?
CB Users > and hide the Joomla Users menu?
(have other admins that cause problems by using Joomla User mgmt - (password reset flag - causes lots of issues)
Beyond that ...
my subs is probably out of date but - but within a year 4.4.x (not 4.5)
still that shouldn't remove it completely...
and force me to only get it open by going > CB Menu > plugin mgmt > select cb subs from list.