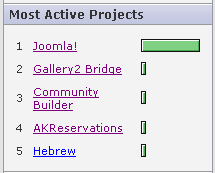 Continuing our road to number 2 article, we have an updated view. Our project has just hit the number 3 spot on the developer.joomla.org site!
We have now reached over 4000 downloads!
Maybe we should start a pool on the date when we will reach the number 2 spot!
What do you think?
--