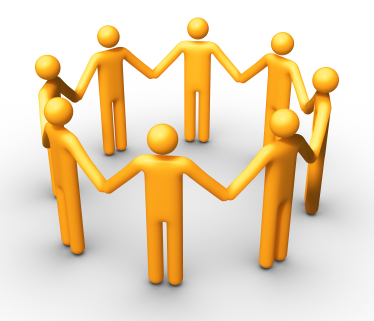 The CB Team is proud to announce the release of its first Joomla / CB Template combination, named MyCommunity. This light, lean, tableless design will make your website super efficient in terms of loading time, size and cleanness.
The MyCommunity template has been designed in a very sober clean way, avoiding any design clutter using cool unobtrusive blue and grey tones, so that the focus of the visitor is immediately drawn to the content of the pages, users' profiles, lists of users, latest news of the site.
The template validates XHTML 1.0 trans and CSS 2.1, is tableless for better accessibility, and has been successfully tested on a broad range of browsers. The template has been designed especially for clean Community Builder rendering, as well as for popular extensions, like uddeIM and fireboard.
The clean design and light fully CSS implementation makes your Joomla site super fast and efficient. A default joomla 1.0 homepage loads really very fast, even over slow mobile-phones or modems, as the template requires only the minimal 2 web-server requests (one for html and one for CSS that most browsers can handle in parallel) and in less than 10 kilobytes (webserver compression on).
Before you rush to grab your copy, let's take a closer look at what is actually offered.

The package contains a Joomla 1.0 template, a Joomla 1.5 template, a CB1.2 Template Plugin, the new CB Content module, detailed documentation (25 pages) for Joomla 1.0 and (25 pages) for Joomla 1.5 environments and the license file. We have also included a Mambo 4.5.X / Mambo 4.6.5 CMS template package for our Mambo CMS CB users.
The Joomla template runs also without CB, but if you use CB and wish to use the included CB template plugin, then CB 1.2 is required.
The Joomla templates are installed just like any other template on your website.
We have fully configured 2 template demo sites so you can see the entire package in action. We have setup a MyCommunity template on a CB 1.2 powered Joomla 1.0.15 website (click to see) and aMyCommunity on a CB 1.2 powered Joomla 1.5.9 website (click to see) . We have also added Typography pages to the MyCommunity CB 1.2 Joomla 1.5.9 demo site (click to see) and to the MyCommunity CB 1.2 Joomla 1.0.15 demo site (click to see).
The CB 1.2 Template Plugin is installed as a CB Plugin from the CBPlugin Management panel and once published, it will add another option to your'Community Builder Template' parameter in your CB Configuration User Profile tab panel. This new 'mycommunity' option will change the look of your CB Profile page. We have also setup a sample MyCommunity CB 1.2 Joomla 1.5.9 profile page (click to see) and a sample MyCommunity CB 1.2 Joomla 1.0.15 profile page (click to see).
The new environment can take advantage of the new CB Content module,used to present available CB Profile actions as nicely formatted links in a Joomla module. You can check this out by logging on in our template demo sites using the demo/mycommunity username/password combination. On the 2 demo sites we have installed, in addition to CB 1.2, uddeIM 1.6 and Fireboard. This way you can see how our MyCommunity environment works with these extensions also.
We have included extended documentation regarding the installation of MyCommunity and have also included instructions to make changes to the templates to satisfy your specific esthetics and needs. Additionally you can contact the template designer, Jacob Hodara and request professional services for further modifications.
MyCommunity is offered commercially at 20 € and can be purchased and downloaded by selecting the MyCommunity template checkbox in the Subscription tab of your profile (login first - click here to buy: Select MyCommunity Template then click buy).
{mos_sb_discuss:7}