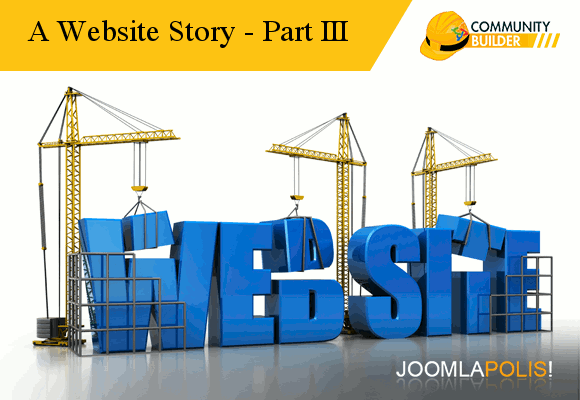 (continued from part 2)
You are really happy with the results so far.
Your site is up, users are joining and searching your user list pages and making friends with each other. You are able to send off personalized email messages using the CB Mass Mailing functionality located in the CB User management page.
But you realize that you need to help people express themselves and make noise on your website.
Back to the CB Primer Book you go and find Chapter 8 Working with Plugins and start reading. Aha, CB Blogs looks very promising. What if you setup and allow your users to blog straight from their user profile page? And how about storing the blogs as Joomla articles so your can use the Joomla content management functionality to show off the blogs outside the profile pages also. Wow, there is even another great video tutorial that illustrates this - CB Blogs Plugin Joomla Mode.
You quickly get this new functionality working on your website and once again you create a new Joomla tutorial article explaing how your users can create their own blogs. Of course you once again use the CB Mass Mailing functionality to let your existing users know about this new functionality you added.