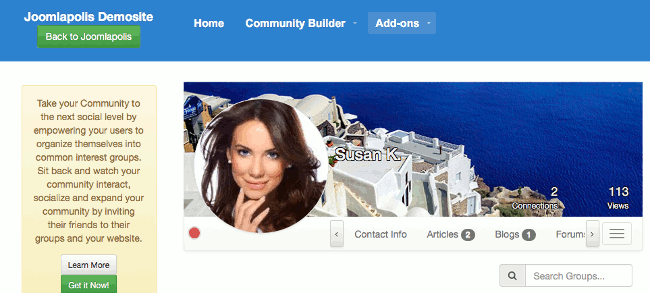 Visit our demo site and see our products in action!
We are very proud and excited to complement our New Joomlapolis website with a fully functional and fully loaded Joomlapolis demo site.
The demo site gives you a great look at just some of the many features of Community Builder and our Add-ons.
So, visit our demo site, select the Community Builder menu feature item or the Add-ons menu item you are interested in. You can also use the direct login buttons to explore both frontend functionality and administrative area configurations.
The demo site is periodically reset to its initial state, so don't hesitate to experiment with settings and additional functionality of our installed products.