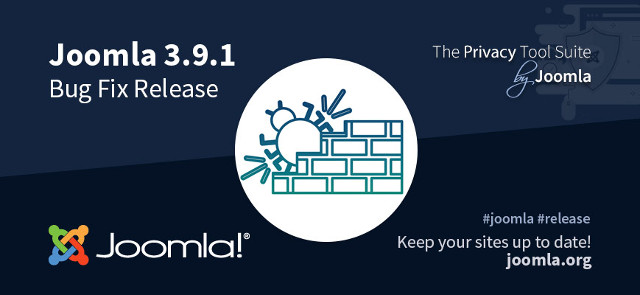 Joomla 3.9.1 is here - bug fixes release!
The Joomla project team has just released Joomla 3.9.1 that has 43 bug fixes.
The latest nightly build of Community Builder 2.3 and all Joomlapolis add-ons work just fine with Joomla 3.9.1. You can see everything in action on our demo site.
As always take a backup and test on a cloned site before you upgrade on your production site.
There are also some improvements in Joomla 3.9.1 including:
Com_privacy: Redirected to the privacy request form after login
Update to TinyMCE 4.5.9
Performance improvement for the category and tag managers
Preventing the System Privacy Consent plugin from running when logging out through a menu item
Content - Page Break plugin: Possibility to use a template override for Previous/Next pagination
System - User Actions Log plugin: Removal of the number of days limitation
You can learn more read the Joomla 3.9.1 announcement.