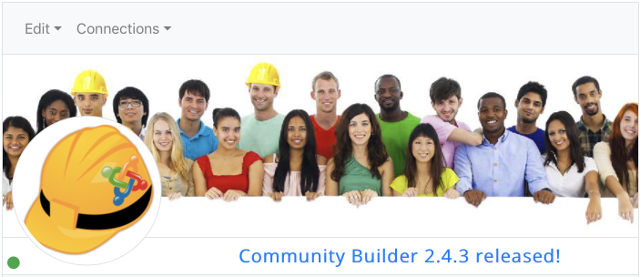 Community Builder can be freely downloaded by all registered members
We just released Community Builder 2.4.3 with 20 new features and 26 bug fixes!
The most noteworthy features are:
Bootstrap 4.4.0 is now supported with grid support improvements
Improved userlist grid usage now supports field to canvas placements
New color fieldtype and float number fieldtype
Improved antispam and spoof checking now using Joomla sessions
email fieldtype now outputs as HTML5 for improved mobile rendering
CB Online module now has self-exclude parameter to exclude viewer from online list
Convenient link to open front-end user profiles added to the user management list
Community Builder 2.4.3 is a recommended upgrade for all CB sites.
Our demo website has already been updated to Community Builder 2.4.3, so you can see it in action along will all our Joomlapolis add-ons.
As always, you should first test on a cloned environment before upgrading your production site.
A detailed changelog is available in the discussion thread.