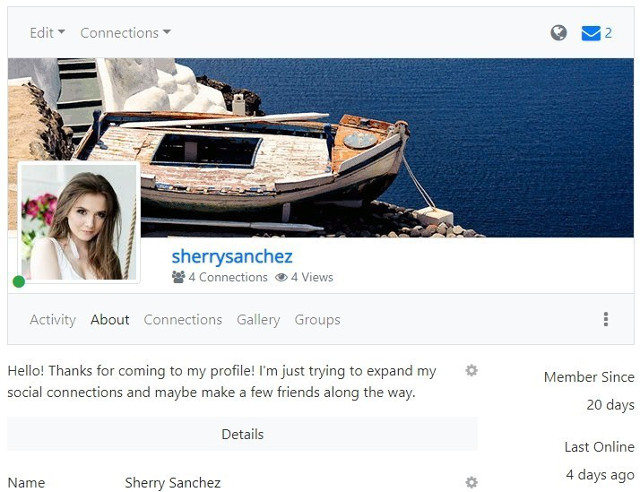 Great CB Profiles configured for you!
CB Quickstart is here to help you create new CB powered social websites quickly!
Kyle has been blogging about this and it's finally here!
CB Quickstart is a new package that is installed (using the Joomla installer) and quickly configures the following:
The concept is to help speed up deployment of new or existing CB powered social Joomla websites. This single install will give you a great starting point in minutes.
Everything is configured for you, CB Fields, profiles, user lists, activity streams, groups, galleries, privacy settings, Joomla menus and more.
CB Quickstart is available for download by all 12 month Professional and Developer members..
It is designed to be used on new websites but you can also install it on existing CB sites. The Quickstart package will add and configure fields, tabs, plugins and integrate everything seamlessly for you and give you great looking and socially engaging functionality! As always, please install on a cloned site first, or make a site backup before installing.
CB Activity / Auto Actions / Emotions
Let your members speak their minds and emotionally express themselves in minutes. Quickstart will do the work for you and you just sit back and watch the streaming take off!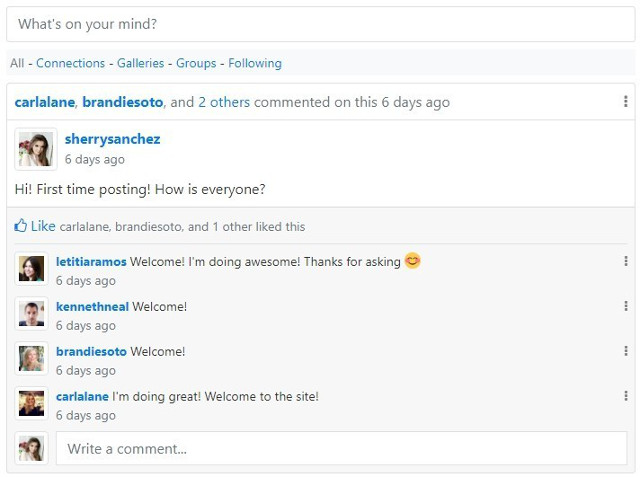 Activity Stream ready to engage you membership
Private Messaging
Sometimes Activity streams are just not personal enough. Let the native CB Private Messaging system bridge the gap and keep discussions private. Quickstart will configure this for you.

Native CB Private Messaging fully configured and built-in to your profiles
Groups are Mini-Communities
Users will finds their way and engage themselves by forming their own special interest groups. Quickstart will configure all the CB GroupJive plugins and your site will be ready to go with group membership, private group discussions, file sharing, group media galleries and more!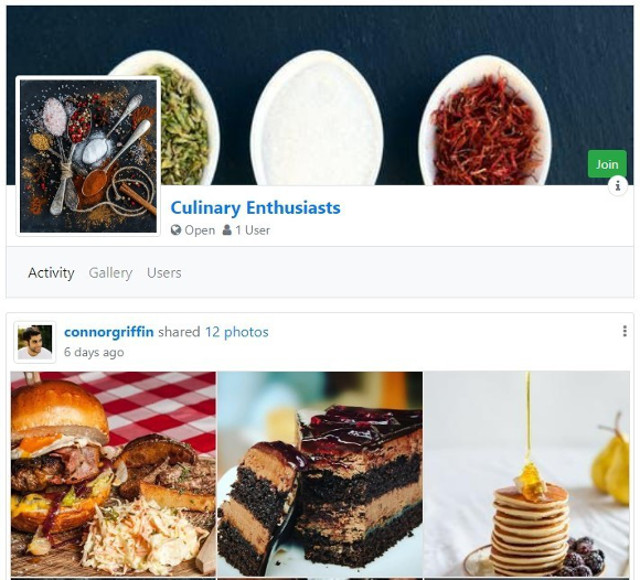 Groups let your members express themselves and get organized
Updates are a breeze
Once you download and install your Quickstart package you can keep up with updates from your CB Plugin Web Installer page. Updates are a single Update-all click deal. It's never been so easy to keep your website up to date.
Yearly Subscribers Download Now
CB Quickstart is available for download to all 12 month Professional and Developer members.
If you are 3 or 6 month Professional member you can upgrade (the remaining value of your existing subscription will be subtracted from the upgrade price) and download CB Quickstart and enjoy another 12 months of free upgrades and great support.
What? Not a 12 month Professional or Developer member yet? This is a great opportunity to become a member and get 29 awesome add-ons and Quickstart to configure things for you.