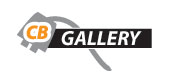 CB Profile Gallery 1.2 has been released and is available to all Advanced and Professional members. The package contains a CB Plugin, a Joomla 1.6, 1.5 and 1.0 module and a 32 page detailed user guide.
The CB Profile Gallery when installed on a CB 1.4+ website will work with any Joomla version (1.0.x, 1.5.x or 1.6.x) and gives users a simple but powerful Gallery tab with a built-in quota management system. Gallery items can be configured to accept non-image file types.
The next planned version of the CB Gallery effort will be version 2.0 which will be a total re-write to add many more features and take full advantage of CB 2.0 (in development).
The package is available for download from the Advanced Membership Download Area.
{mos_sb_discuss:6}