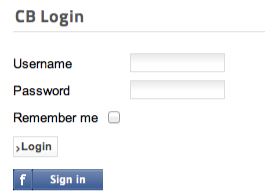 CB Facebook Connect 1.6 has just been released.
Version 1.6 now uses Facebook oauth2 library and now supports first login and subsequent login redirects for Facebook users. The detailed documentation included in the package has also been updated.
As Facebook has depreciated and is not longer supporting its previous library, this is a mandatory upgrade for all previous versions.
All Developer, Professional and Advanced members can download this new version and just install over their existing environment for easy upgrade. No changes need to be made on the Facebook application side.
Version 1.6 can also be purchased as a one-time product purchase from our CB Add-ons page (although membership subscription provides the best value and free upgrades).
And as with all our CB plugins, this works natively on all (1.5 and 1.7) versions of Joomla!