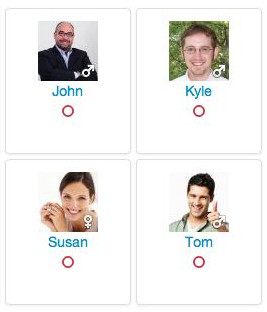 Community Builder 2.0 beta 4 is now available for Professional and Developer members to install on their testing environments.
Major refactoring has taken place and the usage of our new XML MVC AhaWow engine technology has drastically reduced the codebase of CB while adding many cool features at the same time.
CB 2.0 development is now shifting back to another round of frontend User Interface (UI) improvements. This will significantly enhance the look and feel of CB 2.0 user profile layouts and result in a smooth user-experience. By using bootstrap extensively, the site designer's task is simplified too. This is our last big task before the RC release.
For starters our very powerful CB Delimiter field has been renamed to a much deserved 'Custom HTML" CB field type. This way its new name does it justice.
Another powerful UI concept that has been introduced in CB 2.0 beta 4 is the new field layouts parameters. Every CB field now has four (4) layout parameters: 'Profile Value Layout', 'Profile Edit Value Layout', 'Userlist Value Layout' and 'Registration Value Layout'. Each one of these paramaters can be used to provide HTML code with supported CB field substitutions to render the field on a specific view.
These new field layout parameters open the door to many use case possibilities. Here are some examples:
A CB integer field titled: 'Number of cats', can be configured to override the default display 'Number of cats: 5' and instead display 'I have 5 lovely cats' or even 'Hi, I am Susan and I have 5 cats'.
A 'Gender' CB radio field that accepts 'Male' and 'Female' values can now be set to display a gender symbol (or ) instead of its value when included in a CB users list layout.
You can even combine multiple field values using CB substitutions to render any field layout. A really nice example is to render a users list with the profile image field displaying a gender symbol in the corner of the profile image (like in the screenshot above).
We are working on some even more exciting new profile layout concepts that we will be roling out in the next release of CB 2.0 which is currently anticipated to be CB 2.0 RC.