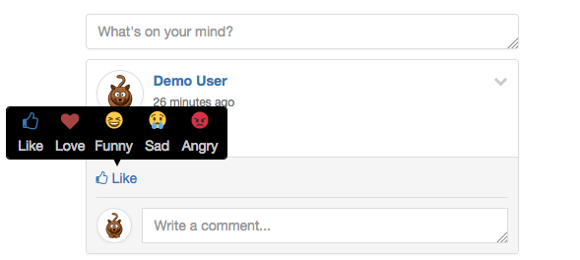 CB Activity 4.0 is ready for download by all paid members
The wait is over! The totally rewritten and super feature-rich CB Activity 4.0 add-on is here and ready for prime time.
We have already installed it on our demo site, so feel free to preview it on us before you install it on your website.
Kyle has already blogged twice about this new release and its new features. Announcements, emotions, places, actions, tags, comments, likes, mentions, links, article discussions, notifications and many more awesome features will make your Community Builder website come alive. From a technical perspective, CB Activity 4.0 is a masterpiece! It looks awesome on all viewing devices (desktops, tablets and smart-phones) and it auto-streams as soon as new happenings take place. And as CB Activity 4.0 is a total rewrite, it has an improved API that can now be taken advantage of by other add-ons.
This is why along with the new CB Activity 4.0 build, we have also released the following:
To make things easier to upgrade we have created a single CB Package Builder powered install package (with these new releases and the latest CB) that all paid members (Professional / Developers) can download and install in a single pass. It is highly recommended all 4 are installed at once to ensure CB Activity compatibility between plugins. Additionally as with all major upgrades always backup your site first.
Let the streaming begin!