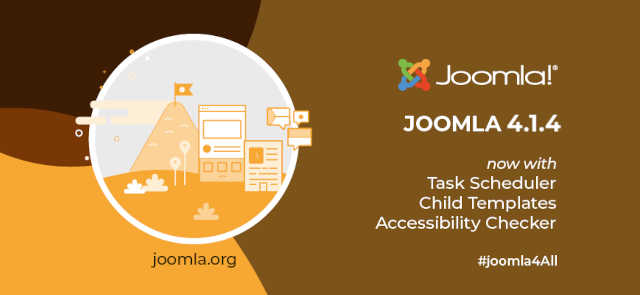 Joomla 4.1.4 has just been released!
It is a smooth maintenance releases for previous Joomla 4 releases.
And with the Joomla 4.2 alpha 3 preview also already released with last additions for next Joomla 4.2, the Joomla future is brighter than ever!
Joomla 4.1.4 includes 31 minor improvements and bug-fixes. One of them is a minor security improvement for https-only websites, Main improvements are:
Adding scheduler sort by last run
Showing workflow stage names in article list view
Setting 'secure' flag in session cookies if TLS in enforced
Fixing nested items re-ordering
Fixing toggle chevron in module menu assignment
Fixing "save to copy" for menus
Joomla 4.1.4 is a recommended easy upgrade.
Community Builder 2.7.2 latest build and all Joomlapolis add-ons run just fine on this solid new Joomla release.
You can learn more about these new features by reading the Joomla 4.1.4 announcement.