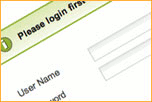 CB Core Redirect 1.0 has just been released and is freely available for all members.
This Joomla 2.5/1.7 plugin redirects all frontend Joomla login and registration related URLs to their Community Builder equivalent links.
Just install it and publish it and any unauthorized access events will automatically be redirected to CB login or registration actions.
We would like to thank our Professional and Developer members for assisting during the release candidate phases of this add-on.
You can download it now from the Joomlapolis Free Download area.
{mos_sb_discuss:6}