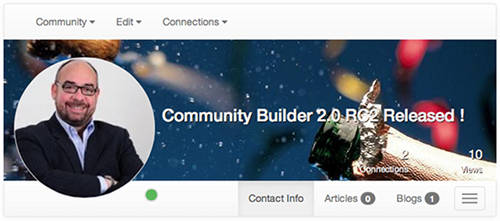 Community Builder 2.0 RC2 is here with all identified CB 2.0 RC compatibility issues fixed and with new column sorting on all administration pages!

CB 2.0 RC2 has awesome features and benefits and is another major step towards the stable 2.0 release. Once again, this RC2 build is available for download by all paid supporters (Advanced, Professional and Developer members) from the Advanced download area.
Check our is CB 2.0 RC for you section to review how to use CB 2.0 RC2 on your existing or new Community Building projects.
We need your help and feedback to test this new release and quickly reach a stable 2.0 release. We will continue keeping you informed by updating our CB 2.0 RC2 Issues and Progress reporting thread.