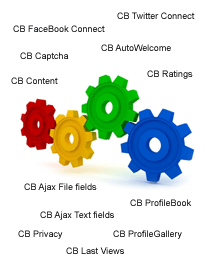 By popular demand Joomlapolis is now offering individual purchases of any of its Add-on packages. Free members wishing to purchase a single add-on can do so for 10€ to 20€ (depending on selected item). Such a purchase does not get you maintenance releases or priority support forum access.
But wait, do not purchase all items separately as it will cost you 140€. You can get all our add-ons by becoming an Advanced Member and only paying 50€ - and at the same time you will get access to the CB Detailed documentation and have maintenance releases for your add-ons, CB release candidate and priority support forum access for a whole year. That's a 64% savings!
You can also choose to become a Professional Member and once again get all the Advanced Member privileges and access to our 20+ Incubator add-ons as well - and enjoy top quality response times in our Professional Support forum area and optionally purchase private support tickets.
{mos_sb_discuss:6}