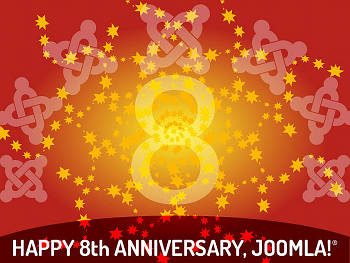 Eight years ago Joomla 1.0 was released.
Since then Joomla has grown into one of the most popular free (as in beer and as in freedom) Content Management Systems for websites.
With close to 45 million downloads, 7000 listings on the Joomla! Extensions Directory, hundreds of worldwide user groups and a thriving community, the future of Joomla is looking awesome!
Community Builder and Joomlapolis have been contributing to and supporting Joomla since the beginning.
Happy 8th Anniversary Joomla!
Read the announcement on joomla.org.

image by @Helvecio