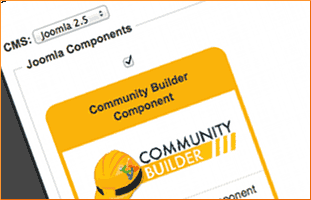 Our brand new Package Installer page is now open for our paid members and CBSubs purchasers!
There are exactly 101 add-ons available now on Joomlapolis!
This huge number of packages is impressive, but having to download and install each one seperately could appear tedious and daunting.
We have addressed this with the new Package Installer that all paid members can use to custom build their own single package of add-ons.
Depending on your membership and your CBSubs and Template purchases, you can download and install all 101 items (or just the ones you choose) as a single package using this new Package Installer.
These 3 simple steps on the Package Installer page will save you lots of time:
Select Joomla version (1.5 or 2.5) and individual add-ons starting with Community Builder
Download your single installable package with everything you selected in it
Install your downloaded package using your Joomla Extensions menu
That's all there is to it!
The package you download can be used for new installs or for upgrading of existing installations.
You can upgrade your membership now and start building your own single install packages!
{mos_sb_discuss:6}