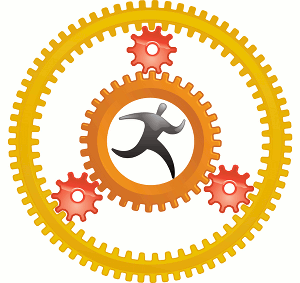 CB Auto Actions 5.x series (currently up to 5.1.3) now has support for CRON jobs!
It has 2 additional triggers that can be fired by your server CRON job service executing one of two URLs that the auto action plugin generates for your website.
The internalGeneral trigger is fired when the Internal General URL is executed (either through a CRON job service or directly from your website backend) and the internalUsers trigger is fired when the Internal Users URL is executed.
The Internal Users URL is used execute an action against all user objects of your website and you can also append the URL with a list of user ids you want to act on in the format &users=62,38,43,29.
The latest 5.1.3 release also has two new action types:
the CiviCRM type that can be used to synchronize CB fields and data with CiviCRM contacts, and
the Content type that can be used to create on the fly Joomla article content or K2 content.
This brings the total number of action types supported by CB Auto Actions to 25 !
CB Auto Actions is really a development tool that can be used to implement your specific use case scenarios without the need to go into detailed coding.
We have been publishing many resources to demonstrate the power of CB Auto Actions and we have also given presentations and video webinars. Here is a list of CB Auto Actions related material that you can take a look at:
Τhis is a very powerful tool that can be used in many different use cases.
As there are literally thousands of combinations, Professional members should post on the support forums their specific use case needs and assistance will be provided. And as our support forums are openly readable by everyone, such threads become valuable resources for the community.