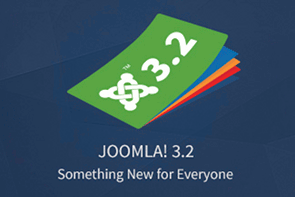 Joomla 3.2 stable has been released and it is awesome !
With dozens of new features targetting the entire spectrum of Joomla users ranging from first time users, content authors, experienced administrators, multi-lingual site integrators, template designers and extension developers - the Joomla 3.2 announcement is rightfully tagged as the Something New for Everyone release !
The Joomla 3.2 team effort has been phenomenal with over 50 committers and hundreds of testers contributing to over 1000 code commits and introducing 24 new features!
Community members have prepared 7 short video preview tutorials that highlight and introduce:
Content Versioning
User Interface and User Experience Improvements
Joomla! Extension Finder for convenient onsite find and install extensions from the 4000+ Joomla! Extension Directory
Two Step Authentication to protect and secure credential management
Multilingual Site Automatic Installer supporting 64 official languages
Module ACL
Rapid Application Framework for easier development of Joomla extensions
In addition to Joomla 3.2 the Joomla! Project has released version 2.5.16 of its LTS (Long Term Support) series to address security issues and also Joomla 3.1.6 of its 3.1 series. All Joomla 3.1.5 sites should upgrade to version 3.1.6 or version 3.2. All 2.5 websites should upgrade to Joomla 2.5.16.
The CB Team has been very active during the Joomla 3.2 effort and has contributed to make Joomla better for everyone.
To address the new password storage feature introduced in Joomla 3.2, the CB Team has released CB 1.9.1 which is available from the Free Download area (login required).
CB 1.9.1 is a maintenance release with no new features except for Joomla 3.2 support.
CB 1.9.1 is also available from the new Joomla! Extension Finder on Joomla 3.2 sites. CB 1.9.1 is compatible and will work on all Joomla versions.
The CB Team is now back in full force to finalize CB 1.10 and continue working on CB 2.0.