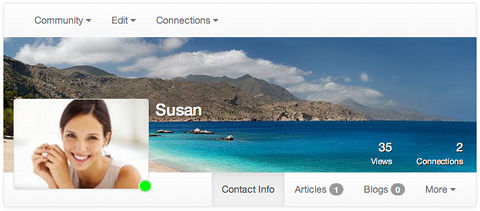 Now that we are back from #JAB14, we are working full speed on finalizing Community Builder 2.0 for RC release!
After our behind the scenes - do it right - library investments switching to Bootstrap and our new AHAWOW XML engine, it is time to start visualizing these improvements in our profile pages. CB 2.0 profiles now have 12 new canvas positions that let you create awesome looking user profile pages like the demo image included above!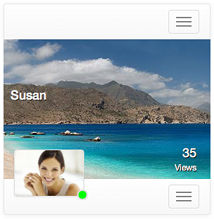 And it plays nicely on mobile devices thanks to built-in image scaling and responsiveness.
The flexibility that has been implemented so far gives you the tools to make your community profile pages looks as awesome as you like.
Combining the new canvas positions and the already implemented in CB 2.0 beta 4 field layouts parameters gives you the power to style and configure things as you deem best for your specific community.
We have even built-in a mechanism so you can provide your own image library for your canvas images, in addition of course to allowing your users to upload their own canvas image that can also be marked to need CB Moderator approval.
As we are getting closer to the Community Builder 2.0 RC release, we would like to thank the Joomlapolis community for their support and continuous valuable feedback and of course their financial support as paid members.
Please note that this is work-in-progress and we cannot guarantee that the final product won't look even better and won't be even more flexible!